Shop 2019 Chrysler Pacifica Hybrid in Bakersfield, CA

2019 Chrysler Pacifica - UNRIVALED IN ITS CLASS
The Sculpted shape along with design details of Pacifica offer advanced aerodynamics, while the enhanced low-sound exhaust and motor, Active Noise Cancellation technology, laminated window glass and triple-seal doors contribute to a peacefully quiet ride. The 2019 Chrysler Pacifica Hybrid. America's first-ever hybrid.
If you're located in Bakersfield, Taft, Shafter, Oildale, CA or the surrounding areas, we're the Chrysler dealer for you. Shop our 2019 Chrysler Pacifica Hybrid Inventory today!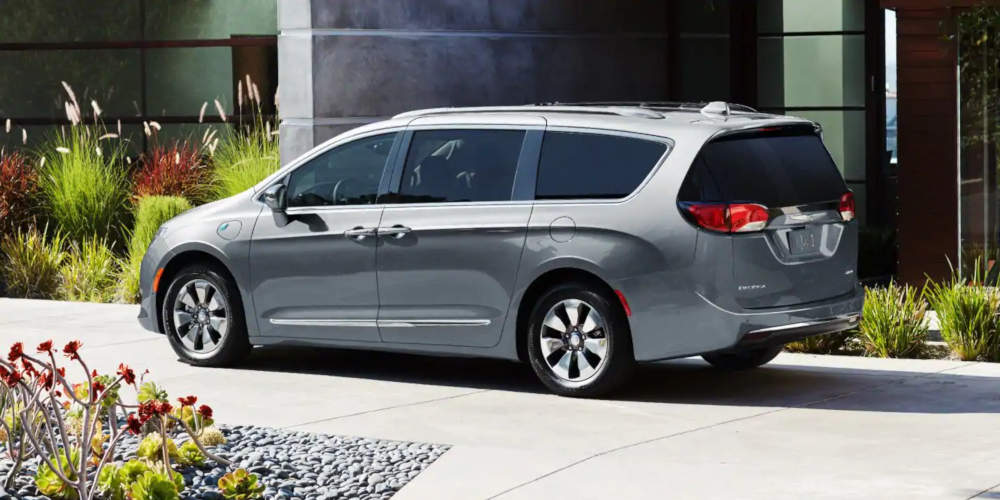 2019 CHRYSLER Pacifica Hybrid AT A GLANCE
2019 Chrysler pacifica Hybrid OVERVIEW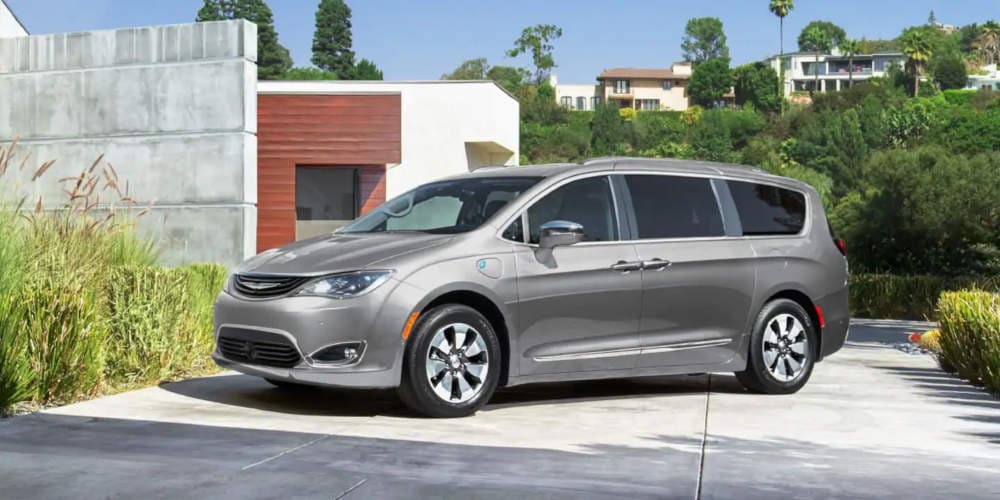 TAKE ADVANTAGE OF YOUR TAX CREDIT
With the purchase of a Chrysler Pacifica Hybrid, you may be eligible for a onetime federal tax credit of up to $7,500. This nonrefundable credit doesn't carry over year-to-year, so make sure you take advantage of this credit while you can. You could receive a portion of the $7,500 tax credit even if your tax liability is below $7,500.
STATE AND LOCAL INCENTIVES
In addition to the $7,500 federal tax credit, you may be able to take advantage of state and local incentives as well.
ELECTRIC + GAS = ONE SMART MINIVAN
The Chrysler Pacifica Hybrid offers the best of both worlds. Powered by an electric motor and gasoline engine, it automatically switches between electric power and hybrid power. Now it's simple to get the efficiency you're looking for with a surprisingly extensive driving range.
SAFETY AND SECURITY
Get efficiency without compromise. This ride offers all the amazing safety and security features of the Chrysler Pacifica like:
ENTICING DESIGN
The interior of the Chrysler Pacifica Hybrid is designed to impress. With the most innovative seating and storage in its class and an eco chic design, the Chrysler Pacifica Hybrid is as family friendly as it is environmentally friendly.
SHOP 2019 Chrysler Pacifica Hybrid IN BAKERSFIELD, CA
So you've read all about the features, safety, power, and style of the 2019 Chrysler Pacifica Hybrid. The time to get back on the road is now. Shop our 2019 Chrysler Pacifica Hybird Inventory now!
For more information on the 2019 Chrysler Pacifica Hybrid visit Chrysler.com.