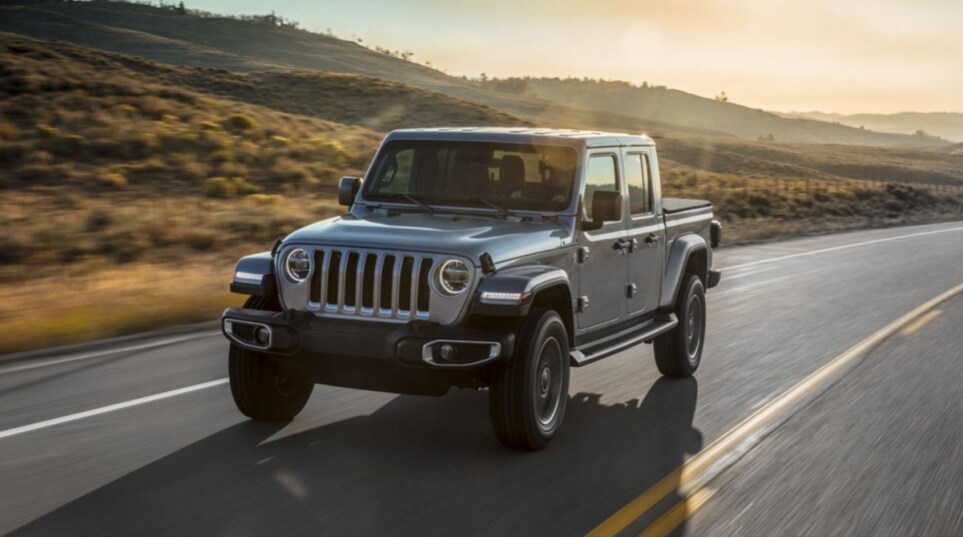 The new Jeep® Groundhog Day Commercial is a 60-second throwback to the original 1993 movie, Groundhog Day. Bill Murray along with other stars reprising their roles. The distinguishing difference, though, between the two mediums is that the "getaway vehicle" is the 2020 Jeep® Gladiator vehicle. The main character Phil Connors, played by Bill Murray, in choosing the Jeep® Gladiator as his vehicle choice in the commercial version, sees a shift in the outcomes of "better" days. Come by today to test drive the 2020 Jeep® Gladiator at Bakersfield Chrysler Jeep FIAT near Oildale, CA.
Jeep® Gladiator - The First Convertible Truck Of Its Kind
The Jeep® Gladiator is a uniquely new offering on the lineup of legendary Jeep® vehicles. The model in essence is a pickup truck but with the twist of incorporating elements of the Wrangler SUV. 
Would you like to get behind this extraordinary versatile vehicle? Find the 2020 Jeep® Gladiator for sale in our new vehicle inventory in Bakersfield, CA at Bakersfield Chrysler Jeep FIAT. The design is meant to bring about a harmonious balance of a rugged SUV vehicle and exceptional off-road performance prowess. For customers looking for mid-size trucks with value-add features, this model is worth taking a look at.
Features Of The Jeep® Gladiator To Look Out For
With the Jeep® Wrangler DNA included in its design, the Jeep® Gladiator offers an extended wheelbase and together with a 5-foot cargo bed allows for extra cargo storage capacity. Customers needing superior towing and hauling capability are accommodated for.
There is a Rubicon version available in the Jeep® Gladiator lineup so fans of the SUV model will be interested to know that Jeep will retain the lockable front and rear differentials as well as 33-inch all-terrain tires in its new pickup truck design.
The Jeep® Gladiator makes for an ideal practical choice in a vehicle with a well-designed interior cabin. Visit Bakersfield Chrysler Jeep FIAT to test drive drive the 2020 Jeep® Gladiator in Bakersfield, CA. You can find us located near Oildale, CA and near Taft, CA.